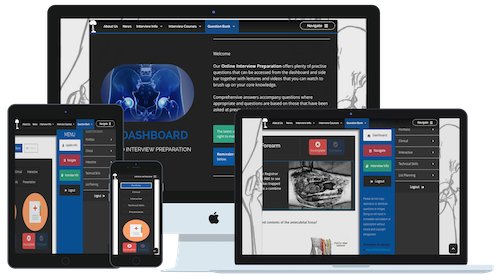 The OI website and courses won a number of awards in 2016 and we've been hard at work making the website and courses even better for 2017 to give as much value to you as possible. With the ST3 interviews 8 weeks away we've added even more questions and features to give back and maximise your chances of getting your 1st choice trauma and orthopaedic surgery job and have also optimised the ortho interview website to make revising as quick and easy as possible.
More Free ST3 Orthopaedic Interview Questions
While also updating out award-winning orthopaedic interview questions bank with the latest evidence and inert active questions we have also expanded our sample questions.
The sample questions now feature anatomy spots and a DHS kit spot to help you learn.
Social Media (Even More Free ST3 Orthopaedic Interview Questions)

Do you follow us on Facebook, twitter and instagram? If not you're missing out on loads of free cases (and orthopaedic memes) together with the latest T&O news.
Some Cool New Additions To The Question Bank

We've teamed up with the guys at Dissectr. to bring you their incredible HD interactive anatomy spots tests. This is now included in question bank access together with CV analysis, tech skill videos and HD video lectures covering each ST3 orthopaedic interview station.

Be sure to check out the free sample questions, follow us on social media and check out our fantastic feedback on both the ST3 orthopaedic interview question bank and our ST3 orthopaedic interview courses.