ST3 Orthopaedic Mock Interview Course

6th December 2020 & 21st Feb 2021, Bristol
Here at ST3 Ortho Interview we understand that the best way to succeed at ST3 interview is with early, realistic practise.

Our ST3 Orthopaedic Interview Course is designed to simulate the interview experience and offer feedback and insider tips to help you gain not just a national training number but also your 1st choice job. We coach the highest ranking candidates each year and they return to teach on our course.
Time Remaining To Book Next Course:

Our ST3 Orthopaedic Mock Interview Course is a focused, one-day course that simulates the real interviews with realistic interview stations and immediate feedback.
Participants rotate in groups of 3 so that you learn both from tutors and your peers. Actors are used to make the Interactive stations as real as possible and technical skills kit is present to test your practical skills under pressure.

Our courses regularly sell out within 7-14 days so please book early to avoid disappointment.
ST3 Orthopaedic Mock Interview Course
December 2020 & February 2021
£597 £467
Attended by the highest scoring candidates each year our feedback and results speak for themselves
Test your knowldge under pressure with our full day simulated interview course with instant feedback and refreshments included.
ST3 Orthopaedic Mock Interview Course Programme
Our ST3 Orthopaedic Mock Interview Courses are held in December and February to give you plenty of time to act on feedback, improve your portfolio and enhance your interview technique. The course is designed to put you under pressure and simulate the real interviews as accurately as possible while enabling you to compare yourself with other candidates and get as much exposure to interview technique as possible. Typically the highest scoring candidates attend both the knowledge and mock interview courses to give a complete understanding of the interview process.
Mock Orthopaedic Interviews
FEATURES
✗ Portfolio, Interactive, Clinical, Presentation and technical Skills stations
✗ Feedback from SpRs and peers
✗ Practise technical skills under pressure
✗ Prepare a presentation
✗ Unique scenarios covering common topics
✗ Actors and communication skills tutors
✗ Groups of 3-4 to maximise questions covered
✗ Pre-Course CV Analysis
✗ Personalised feedback to highlight areas for improvement
✗ Top tips from last year's successful candidates
✗ A brasserie lunch and refreshments together with free high-speed Wi-Fi and pens, pads and sweets will keep you going throughout the day.

ST3 Mock Orthopaedic Interview Course Timetable
Our ST3 Orthopaedic Mock Interview Course simulates the real interviews and following a short introductory talk you will rotate through each of the above stations just as you would on the day of the real interview.

Unlike the real interview a full lunch is included as are refreshments throughout the day, high-speed Wi-Fi and pens and pads for you to take notes. You'll also get the opportunity to look through the faculty CVs and portfolios and to talk to the faculty at lunch and breaks.
0900-0930

Coffee & Registration

Arrive and grab a coffee, pastry and get ready for the day to start

0930-0940

Introduction and Overview

Welcome and overview of the day

0940-1100 Station 1 Stream A & B

The interviews begin and you are put under pressure as you begin the interview circuit

1120-1240

Station 2 Stream A & B

The interview circuit continues

A brasserie lunch is included on site

1320-1440

Station 3 Stream A & B

The interview circuit continues

1450-1610

Station 4 Stream A & B

The interview circuit continues

1610-1630

Final Discussion and

Home Time

Any other topics are covered, feedback is given and remaining portfolios reviewed.
See What Our Past Course Attendees Thought
We reviewed over 5000 ST3 orthopaedic CVs and applications, interviewed over 2000 successful candidates and always love hearing how the candidates that we have coached have not only got a job but have secured their top ranked job in their hospital and city of choice for core surgical training.
Delighted to feedback that I got a number this year! Thought I was never going to do it but your courses provided me with insight into my shortcomings and also the right way to prepare. I got my first choice and also scored very well thanks to your courses.
Neil, KSS, UK
Went on the course and got a job! OrthoInterview.com did exactly what it said on the tin. Would love to come back and help out on the course next year.
James B, East of England, UK
I attended four mock interview courses in the UK prior to getting a number this year and your's was by far the best and most realistic and provided me with the most useful feedback.
Janet, Yorkshire Deanery, UK
I finally managed to get a number this year and wanted to say a big thank you. The mock interview made me feel really well-prepared on the day and was invaluable for helping me succeed
Jon, Wales Deanery, UK
The feedback I gained on my communication skills was worth the price alone, a huge thanks to all the faculty and look forward to seeing you at the BOA Conference!
Sam, Severn Deanery, UK
"Just a quick email to say how grateful I am for the Mock Interview Course. It was worth every penny and although there were no numbers in London this year I still got my first choice job and ranked in the top 10 nationally."
Ian, Wales ST3
"Two of the mock scenarios came up at my real interview and I scored full marks in my clinical station despite being really worried before the mock course. Thank you so much, I wish I had attended the course first time round!"
Petra, KSS, UK
"I spent over £1500 on interview prep courses and your's was definitely the best. The feedback from the tutors was outstanding and travelling to Bristol really helps to simulate the real interview. Thank you so much! "
Andrew, Yorkshire, UK
Since 2013 candidates from all around the UK and abroad have been coming to Bristol for our courses. Not only is Bristol a fantastic city and venue the process of travelling helps to further simulate the actual interview process.

Our ST3 Ortho Mock Interview Course is held in the scenic Engineers' House, Clifton Village, Bristol. Engineers' House is located near to Clifton Suspension Bridge and is a 10 minutes taxi ride or 20 minute bus ride from Bristol Temple Meads station.

The venue is a 2 minute walk from Clifton Village where you will find an eclectic mix of bars, restaurants and boutiques as well as useful high street shops.

Brunel's Clifton Suspension Bridge, the Observatory and the famous Clifton downs are all within 3 minutes walk of Engineers House and a perfect place to escape to at the end of the ST3 Orthopaedic Interview course.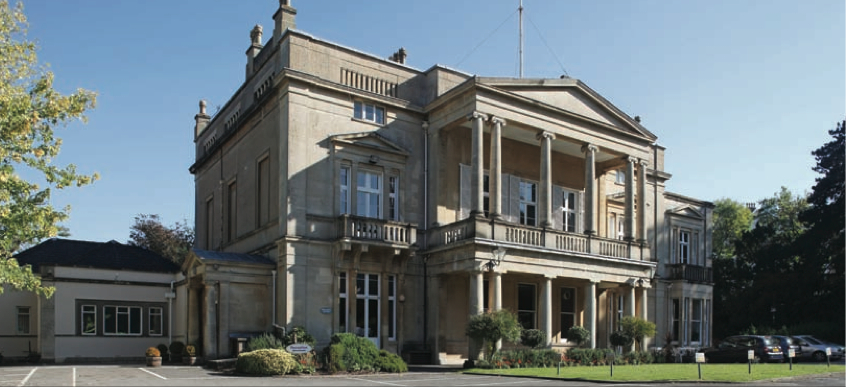 Getting To The ST3 Ortho Interview Knowledge Course
Rail
The nearest train station is Bristol Temple Meads, a 10 minute taxi journey from Engineers' House. Get the bus for £1.50 (see below) from the station to Clifton Village.

Taxi
Taxi ranks can be found at the train station. When leaving Engineers' House the on site team can book one for you. We advise booking ahead to avoid waiting when you depart.

Bus
The number 8 and 9 buses stop directly outside Engineer's House every 10 minutes and depart from the city centre and Bristol Temple Meads train station.
1. How much does the course cost?

ST3 Ortho Interview Course

costs

£597

£467 for the day at a reduced promotional price. This includes handouts, certificate and refreshments.

Anyone wishing to apply to ST3 T&O specialty training. This includes CT1/2 trainees, LATS and LASs.

3. I am a CT1. Can I still attend?

Yes. CT1s have the added bonus of an extra year in which to act on feedback and improve their portfolios and interview technique.

4. Where is the course held?

The ST3 Ortho Mock Interview Course

is held at the scenic Engineers' House Clifton Village, Bristol.

5. How many places are there?

To provide personalised feedback and maximise the time each participant has at each station only 24 places are available on the course. It is important to sign up early to avoid disappointment. The courses are extremely popular.

6. What should I bring on the day?

The only thing you need to bring is your portfolio. Handouts will be provided on the day.

The course simulates the real interview and participants should dress as such. Suits for men and smart attire for women.

Lunch is included in the course fees. Refreshments will be provided throughout the day to keep you going.

9. Do I need to prepare before attending?

Although it is not necessary to prepare for the course, the more you put in the more you will get out. Ensuring that you know the management of common orthopaedic emergencies and are familiar with your portfolio is a good start. The free materials and reading list found on this website should suffice.

You will also be asked to complete a short self-assessment questionnaire and send this together with your CV to us ahead of time to facilitate feedback on the portfolio station (see FAQ 14).

10. I didn't get a place on the course. Are there any future dates?

ST3 Ortho Mock Interview Course

is held in December and February of each interview year.

11. How long does the course last?

The course last the whole day from 0930-1630.

13. Are there any discounts available?

Yes. For candidates attending the Interview Weekend (Both Knowledge Course and Mock Interview Course) a discounted rate is available.

14. Are there any extras or bonuses?

Prior to attending the course you will be asked to complete a short summary sheet similar to the self-assessment questions appearing in the ST3 online application. By analysing this together with your CV ahead of time interviewers at the portfolio station will be able to more accurately provide personalised feedback while ensuring that the station runs to time.

15. What is the success rate of candidates from previous courses?

The OI Mock interview course is the most successful and popular in the UK. In 2018 8 of the top 10 candidates attended. We are delighted that of the 32 candidates who attended both our knowledge and interview courses in 2016 91% secured posts within their chosen deanery. 86% of candidates even managed to secure a post in their top 5 deanery-ranked hospitals. Overall 96.4% secured a national training number.

16. What happens if social distancing precautions are re-introduced?

Should social distancing precautions be reintroduced due to any second-wave the courses will be delivered remotely online including 1-1 interviews.