ST3 Orthopaedic Interview Knowledge Course

7th December 2019 & 15th February 2020, Bristol
Here at ST3 Ortho Interview we know that getting started with ST3 Orthopaedic Interview preparation can be tricky and knowing where to start is tough.

For candidates applying to ST3 trauma and orthopaedic specialty training gin the UK our ST3 Orthopaedic Interview Knowledge Course is based on the popular lectures featured in the Mock Interview Course and is designed to kickstart your interview preparation this side of the Christmas break.

Time Remaining To Book Next Course:

Our ST3 Orthopaedic Interview Knowledge Course features a comprehensive overview of the application process, tips from last year's successful candidates, evidence-based revision of core clinical and anatomy topics together with guides to each individual station and hands-on technical skills tutorials.

The course is lecture-based with focused near-to-peer teaching and interactive group discussion. A brasserie lunch and refreshments together with free high-speed Wi-Fi and pens, pads and sweets will keep you going throughout the day.

This isn't just an interview lecture course and will prepare you for life as a junior orthopaedic registrar.
ST3 Ortho Interview Knowledge Courses 7/12/19 & 15/2/20
£367 £267
Lectures, Cases, Notes and Personalised Feeback To Give You Everything You Need To Get Your ST3 Ortho Job
Register Securely via Stripe
ST3 Orthopaedic Interview Course Programme
Our ST3 Orthopaedic Interview Knowledge Courses are held in December and February to give you plenty of time to act on feedback, improve your portfolio and enhance your interview technique. The course is designed to kick-start your interview preparation and provides insider insights.
Typically the highest scoring candidates attend both the knowledge and mock interview courses to give a complete understanding of the interview process.
✗
Lectures and Small-Groups to Kickstart Your Revision

✗
Understand the application process, how to score maximum marks and how to deal with any scenario
✗
Portfolio, Interactive, Clinical, Technical and Presentation stations covered in detail
✗
Orthopaedic anatomy and evidence-based clinical management
✗
Common topics and themes covered
✗
Complete guide to improving communication skills from experienced comm skills tutors
✗
Portfolio preparation and application in details
✗
Key papers, resources and syllabus for effective preparation
✗
Top tips from last year's successful candidates
✗
Technical skills practical session with demos and playtime
ST3 Orthopaedic Interview Course Timetable
Our ST3 Ortho Interview Knowledge Course will begin at 0930. The programme will feature lectures containing the latest evidence-based clinical information and interactive demonstrations of interview stations to give you an idea of what differentiates the very best candidates.

A full lunch is included as are refreshments throughout the day, high-speed Wi-Fi and pens and pads for you to take notes.
0900-0930

Coffee & Registration

Arrive and grab a coffee, pastry and get ready for the day to start

0930-1000

Interview Overview and Key Tips

Focus is placed on interview technique so that you can deal with any questions at this interview any any other you might have in the future.

1000-1045

Portfolio and Application

– Lecture and Small Groups

All aspects of the ST3 orthopaedic application including scoring are covered. Learn how to optimise your surgical CV and portfolio to score maximum points and how to deal with tricky questions using core interview technique rather than stock answers.

1040-1100

Presentation, Case Prioritisation and Handover

– Lecture and small groups

Understand how to structure and deliver your presentation and how to optimise the time at the case prioritisation station. The session includes real examples, past stations and group discussion.

1115-1200

Interactive and Communication Station -

Improving your Comm Skills

Optimise your communication skills. We cover every possible scenario and use comm skills tutors and cases to make sure you get every mark.

1200-1315

Technical Skills –

Demos, Videos and

Play Time

We go through the common scenarios, cover principles and then let you practise under assessed conditions using similar kit to that used at interviews. This is a perfect opportunity to play with kit and understand how to behave on the day.

A brasserie lunch is included on site

1400-1415

Clinical Station 1. –

Introduction, Principles and Overview

We focus on clinical station interview technique and principles to give you the tools to answer any clinical question even if you are not 100% certain of the answer

1415-1500

Clinical Station 2. –

Upper Limb

Anatomy and Cases in Small Groups

We focus on the top half of the body and use cases and commonly assessed scenarios to cover as much clinical information as possible to kick-start your revision

1515-1600

Clinical Station 3. –

Spine and Lower Limb Anatomy

and Cases in Small Groups

We focus on the spine and lower half of the body and use cases and commonly assessed scenarios to cover as much clinical information as possible to kick-start your revision

1600-1630

Final Discussion and

Home Time

Any other topics are covered, feedback is given and remaining portfolios reviewed.
See What Our Past Course Attendees Thought
We reviewed over 5000 ST3 orthopaedic CVs and applications, interviewed over 2000 successful candidates and always love hearing how the candidates that we have coached have not only got a job but have secured their top ranked job in their hospital and city of choice for core surgical training.
Thank you very much for the course. I thought it was fantastic. The presentations were excellent as was the content and interaction
James, Northern Deanery, UK
The lecture course really explained what was required and helped me to structure my preparartion and understand the best way to prepare
Jo, North West Deanery, UK
I still can't believe how much was covered during the day. The lunch, refreshments and venue were fantastic and I will be recommending this to the CTs for next year. Thanks again.
Tom, North West Thames Deanery, UK
Prior to the course I had very little understanding of how to do well at the interviews or how to improve my interview technique and comm skills. The lectures were amazing and combined with the mock course helped me get a NTN
Sarah, Oxford Deanery, UK
Our ST3 Ortho Interview Knowledge Course is held in the scenic Engineers' House, Clifton Village, Bristol. Engineers' House is located near to Clifton Suspension Bridge and is a 10 minutes taxi ride or 20 minute bus ride from Bristol Temple Meads station.

The venue is a 2 minute walk from Clifton Village where you will find an eclectic mix of bars, restaurants and boutiques as well as useful high street shops.

Brunel's Clifton Suspension Bridge, the Observatory and the famous Clifton downs are all within 3 minutes walk of Engineers House and a perfect place to escape to at the end of the ST3 Orthopaedic Interview course.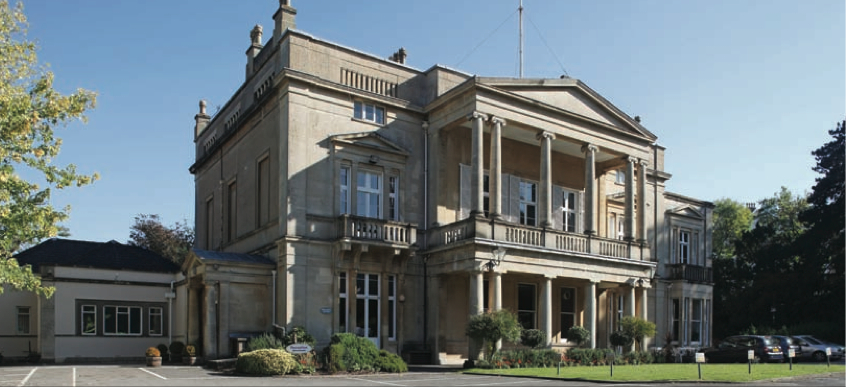 Getting To The ST3 Ortho Interview Knowledge Course
Rail
The nearest train station is Bristol Temple Meads, a 10 minute taxi journey from Engineers' House. Get the bus for £1.50 (see below) from the station to Clifton Village.

Taxi
Taxi ranks can be found at the train station. When leaving Engineers' House the on site team can book one for you. We advise booking ahead to avoid waiting when you depart.

Bus
The number 8 and 9 buses stop directly outside Engineer's House every 10 minutes and depart from the city centre and Bristol Temple Meads train station.
1. How much does the course cost?

ST3 Ortho Interview Knowledge Course

costs

£367

(before early-bird discounts). This includes handouts, certificate, lunch and refreshments.

Anyone wishing to apply to ST3 T&O specialty training. This includes CT1/2 trainees, LATS and LASs.

3. I am a CT1. Can I still attend?

Yes. CT1s have the added bonus of an extra year in which to act on feedback and improve their portfolios and interview technique.

4. Where is the course held?

The ST3 Ortho Interview Knowledge Course

is held at the scenic Engineers' House Clifton Village, Bristol.

5. How many places are there?

To provide group discussion and keep the lectures interactive spaces are limited so be sure to register early if you would like to attend.

6. What should I bring on the day?

Just yourself. Handouts will be provided on the day.

If you wish to bring a copy of your CV on paper or iPad there will be opportunities to have this reviewed by the faculty.

The course is more relaxed than the mock interview course and home clothes may be worn.

Lunch is included in the course fees. Refreshments will be provided throughout the day to keep you going.

9. Do I need to prepare before attending?

Although it is not necessary to prepare for the course, the more you put in the more you will get out. Ensuring that you know the management of common orthopaedic emergencies and are familiar with your portfolio is a good start. The free materials and reading list found on this website should suffice.

10. I didn't get a place on the course. Are there any future dates?

ST3 Ortho Interview Knowledge Course

is an annual course. However, if there is demand a further course may be organised in the New Year.

11. How long does the course last?

The course last the whole day from 0930-1630.

13. Are there any discounts available?

Yes. For candidates attending the Interview Weekend (Both Knowledge Course and Mock Interview Course) a discounted rate is available.

14. Are there any extras or bonuses?

Yes. All candidates will be given access to the

Online Knowledge Course

component of our

Online Interview Preparation System

so that they can watched edited versions of the talks given, revise key topics covered and have their CVs analysed in their own time. This means that candidates can enjoy the day and re-revise key topics nearer the interviews.

Knowledge Course candidates also get priority booking on our extremely popular

Mock Interview Course

.

15. I have some further questions…

Hopefully most key details have been covered but if you have any questions ahead of registering for the course please contact us for more information.